As part of the school community our Former Pupils never really leave Hamilton College! We are happy to welcome Former Pupils back for informal visits, careers events, concerts and assemblies.
HCFPs is the Hamilton College Former Pupil society. The society has been operating informally now for many years, however, it was formally launched in 2015. We welcome all former pupils to join the society and take part in various school events. Please submit your details below to keep in touch with the HCFP community.
You can keep up to date with what is happening at Hamilton College by following us on social media (Facebook, Instagram, Twitter and LinkedIn).
For those who have already joined HCFPs you will have received our Former Pupil newsletters. If you have not yet joined HCFPs, please fill out the form below.
Veneet Sood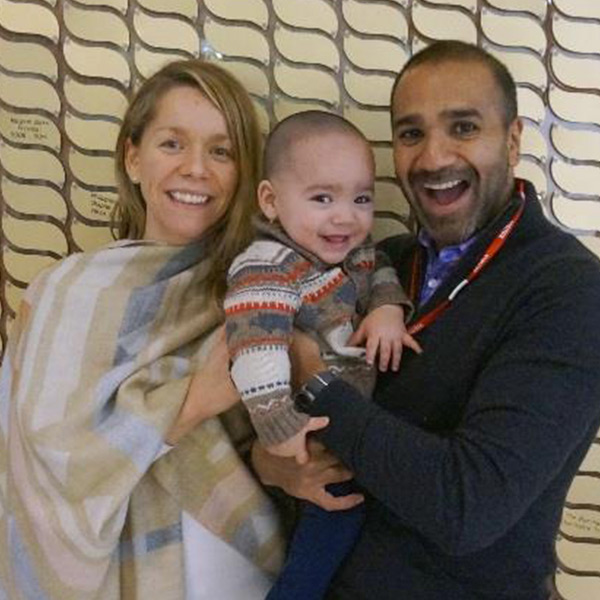 Veneet Sood (Class of 1996) visited the school in January with his wife Joanna and son Alex. Veneet tells us about his career since moving to Sydney, Australia.
Where are you now?(What has been your journey since you left Hamilton College?)
When I left Hamilton College I went onto study Accounting and Finance at Strathclyde University until 1999. I then started working with Pricewaterhouse Coopers (PwC) in Glasgow as an Auditor before transferring to Sydney in 2005. I have lived in Sydney ever since and moved into Banking. I am now a Product Finance Manager with Westpac Bank.
Tell us about your Career Highlights.
The opportunity to move to Sydney in 2005 is definitely a career highlight and opened up many opportunities for me.
What did you learn at Hamilton College that you have taken into your career?
I learnt how to apply myself and focus on goal orientated outcomes. Importantly I learnt how to study hard but have fun at the same time.
What advice would you give to current pupils?
Don't worry if you don't know what you want to do yet. Take the time to find something you enjoy and will be rewarding. It will be better in the long run!
Any special memories from school?
My final year… I studied hard and achieved 5 As. However I had a lot of fun and made friends that I'm still close to today…. And that school trip to France in 1994!! Veneet and his family arranged a tour of the school during their holiday in Scotland. Head Girl Cat Bell and Deputy Head Girl Hollie McRae showed Veneet around the school. "I had an absolute ball seeing all the changes re-living so much of my childhood! It was also great seeing some of the teachers from my time 20 years ago!" Veneet continued his reminiscing when he returned home to Sydney and sent two of his class photos, one from 1989 and one from 1995
Jasmine Chiswell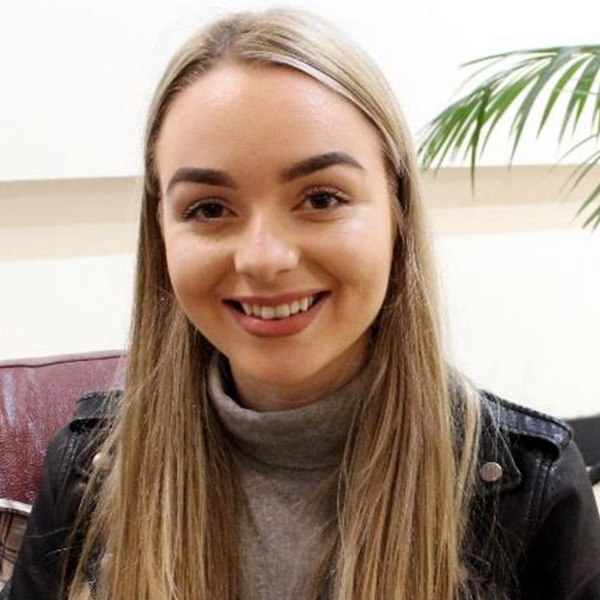 Jasmine Chiswell (Class of 2010) tells us about her film career as a writer and director and being accepted into the New York Film Academy in LA.
Where are you now? (What has been your journey since you left Hamilton College?)
I am about to start a Masters course at the New York Film Academy based in Universal Studios, LA. When I left school I wanted to study medicine however I completely changed direction and went on to study a BA (Hons) in Media and Communication at Glasgow Caledonian University. After graduating I volunteered for South Lanarkshire's "Pits, Ponies, People and Stories" project as a film-maker. I then had the opportunity to take part in a placement with Jumpcast Summer Productions, where only twenty people are accepted each year. This led me to work with production companies such as Urban Croft and Sigma Films.
Tell us about your Career Highlights.
Filming with Scottish Film Composer, Patrick Doyle and Film Producer, Iain Smith who is known for Mad Max: Fury Road, The Fifth Element and Children of Men. Having my film in the final of the British Horror Film Festival, the film that got me accepted at the New York Film Academy. Working with production companies such as Urban Croft and Sigma Films.
What did you learn at Hamilton College that you have taken into your career?
I learnt to push for your goals and dreams and never give up. Hamilton College gave me the confidence to do this.
What advice would you give to current pupils?
Just put yourself out there and never say no to a job. Be confident in yourself and just go for it! You never know who you might meet!
Any special memories from school?
Being at Hamilton College from the age of 4 ½. The trips to Aigas and playing hockey really stand out as special memories.
Alex Richards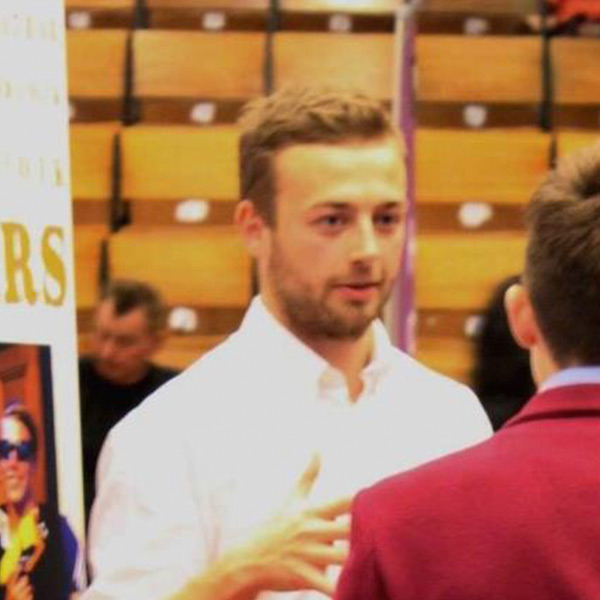 Former Head Boy, Alex Richards (Class of 2010), tells us about his entrepreneurial career and experiences in youth work and volunteering.
Where are you now? (What has been your journey since you left HC?)
I spent 4 years studying Youth and Community Work and Applied Theology at the International Christian College and alongside this was a part time youth worker in South Edinburgh. After my 4 year-long placement finished, I had to find funding to continue the work I was doing in the local high schools. This seemed a huge task and so instead set up my own business, Activity Delivered, running activities for children's birthday parties as well as adventure weekends away and corporate events. Originally this was to run at the weekends and I would then do youth work during the week funding myself. However Activity Delivered has quickly evolved into a full time job. We now employ youth workers all over the UK helping to fund their salary by them working a few hours at the weekend for us! It has been quite an adventure but although I don't get to do as much youth work personally, I know that we are benefiting thousands of young people through the financial support we are giving other youth workers.
Tell us about your career highlights.
My biggest highlight would have to be setting up my own business. It was a huge risk for me putting everything on the line and giving up doing youth work but I had always wanted to do it. It all just fell into place! We've run corporate days for Tesco, we have a partnership with Toys R Us and even run our events at a private castle for one of Scotland's billionaires. We also had the privilege of running the activities at a new Campsite all summer in Crieff with a charity called Young Life International. This was an incredible 6 weeks of getting to work closely with an amazing team and be part of something very special happening up there.
What did you learn at Hamilton College that you have taken into your career?
At Hamilton College I had the chance to try a huge range of different experiences, from classes to extra-curricular activities. This allowed me to discover what I really loved doing. This let me really explore what I enjoyed and was able to focus on that as I progressed through the school. As well as this, the school allowed me to explore my own faith in a safe environment. I felt that because faith wasn't a taboo subject, I was able to openly discuss and think about it and make a decision that changed my life.
What advice would you give to current Hamilton College pupils?
My advice is to stick with the things you think you will never need! I remember questioning when I would ever use Pythagoras and 5 years later Activity Delivered are developing our very own range of inflatable portable buildings and I am sitting down and working out the slopes of roofs. I wish that I had worked harder in Business Management because now I find that I am having to learn things that I could have learned back at school. Listen and take in as much as you can because you will never know when you might need it! Being confident is also a big factor, even when you don't feel it! If you can stand up in front of people and pitch an idea, sell a vision or stand up for something you believe in then you will find yourself in places you would never have imagined!
Any special memories from school?
The music department played a huge role for me. I spent the majority of high school thinking I would go on to study Opera at the then RSAMD, and so I spent a lot of my time there with some great teachers and friends. Mrs Duncanson's English classes were always quite an experience too! I remember having to write an essay EVERY WEEK! It seemed so much work but looking back now it was great preparation for University where I had 10 times the workload, as well as working a part time job! The trip to Burkina Faso was a huge highlight for me. It really rounded off my 6 years at Hamilton College.
Alex took part in the recent Careers Event and gave pupils great advice about setting up their own business and volunteering in youth work. If you would like to find out a bit more about Activity Delivered visit www.ActivityDelivered.com
Evangeline Downie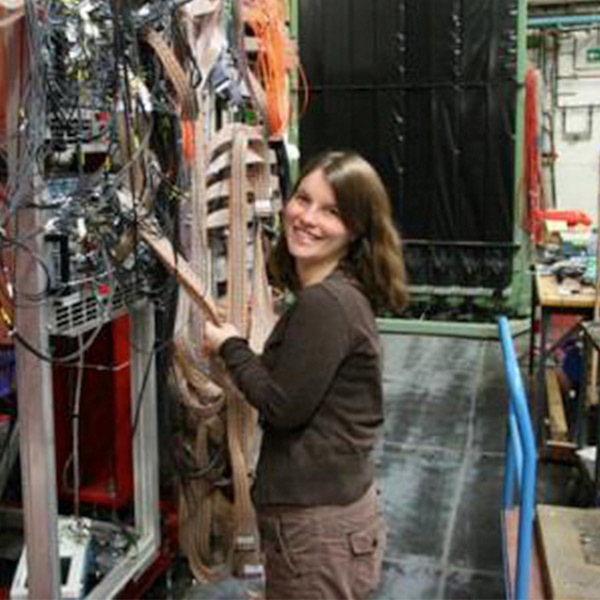 Former pupil Evangeline Downie (Class of 1997) tells us about her career as a Nuclear Physicist and from her time at Hamilton College.
Where are you now?
After studying for an MSci in Physics and a PhD in Physics at the University of Glasgow, and spending 3 years as a postdoctoral researcher in Germany, I am currently an Assistant Professor of Physics (Tenure Track) at The George Washington University, Washington DC, USA. Tell us about your career highlights There have been many! Getting my crane driver's licence (I'm a nuclear physicist and our detectors weigh 12 tons). Reading on a recent grant review that I'm "well established in the field". Getting to take US undergraduate students to Germany every summer for research and introducing many of them to Europe for the first time. Becoming Technical Coordinator of the experiment in Mainz, Germany that I started out on as a PhD student, Recently becoming the first female voting member of the steering committee (the board that manages the collaboration's activities) - it's the physics equivalent of getting your first car keys - the people under whom you apprenticed now think you should be making the decisions with them. Last, but definitely not least, watching the PhD students I helped train, graduate and start training the new students, and seeing my postdoctoral research assistant hand in his notice as he got a fellowship - getting to train the next generation and watch them grow up and train others!
What did you learn at Hamilton College that you have taken into your career?
The School Shows were fantastic preparation for teaching Physics at University - now we are teaching in a "Flipped Classroom"- style, where there are only mini-lectures and we spend most of the time working through problems and doing mini-experiments and demonstrations. I learned so much from Mrs Duncanson and the, then, Miss Dick about laughing and just carrying on no matter what happens and working hard to prepare the Show - all of which comes in handy! Hamilton College was always a place where the teachers were intelligent, warm, friendly and human and we were all on the same team.
What advice would you give to current Hamilton College students?
Choose something you enjoy doing as your career. Whatever you pick, there will be aspects of your job which will make you mad or frustrated, and things that annoy you, but if you can find something you enjoy in general, it will go a long way to balance out the stress, hard work and politics you have to deal with! I helped look after summer students from my current university when I was a PhD student in Glasgow and a postdoctoral researcher in Germany, little thinking I'd be taking the students there myself now. I learned a lot from those experiences which is really helpful now! So be friendly, and helpful, and talk to others in your field - make contacts, you never know when you might need to work with them later!
Any special memories from school?
Trying to get the School Newspaper out on time! Preparing for competitions with the debating team. Preparing the set and performers ready for the School Show. I only wish that we lived close enough to send our children there when the time comes! Evangeline also visited the Physics department when she returned to the UK for a visit earlier this year.
Benjamin Nolan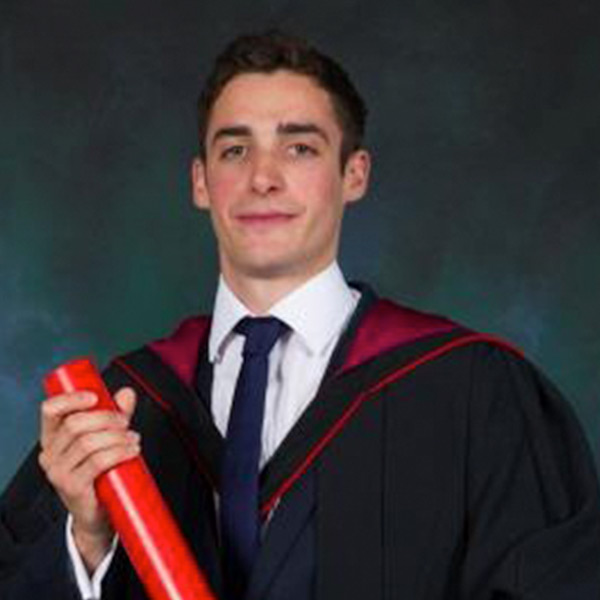 Profile Former pupil Benjamin Nolan (Class of 2010) tells us about his further education and special memories from his time at Hamilton College.
Where are you now?
I am currently doing a Masters programme at Maastricht University in the Netherlands after graduating from the University of Glasgow with a BA (Hons.) in Law and French. In 2016, I will begin work for a large, commercial law firm in Edinburgh.
What did you learn at Hamilton College that you have taken into your career?
The school taught me the importance of a good work ethic and the social skills I gained are of high importance to me. The values instilled in me at Hamilton College have continued to influence my life.
What advice would you give to current Hamilton College students?
Go at your own pace. Too many people rush straight from school to university so if you aren't sure, explore other options and opportunities that might be more beneficial to you.
Any special memories from school?
On the rugby tour in Northern Ireland, my roommate and I missed the bus to the match and we had to be driven to the venue by the receptionist of the hotel!
Grant Anderson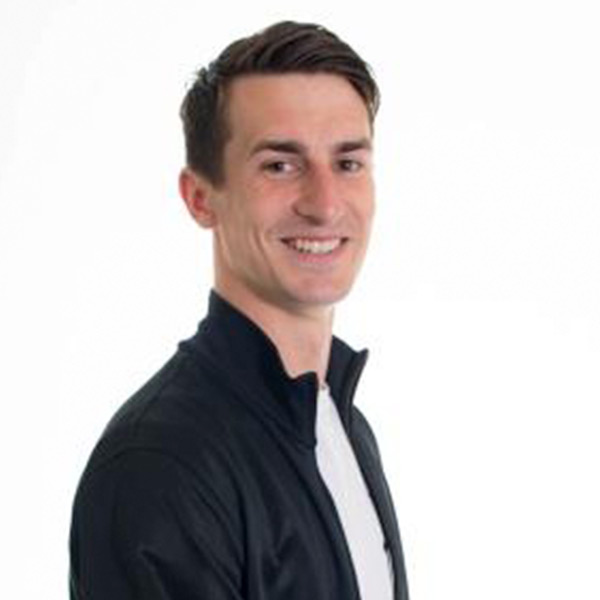 Former pupil Grant Anderson (1997-2003) tells us about his further education, career and special memories from his seven years at Hamilton College.
Where are you now?
After studying Building Services Engineering and gaining an honours degree, I worked for Mitie Engineering for approximately five years as a project manager. Following that I signed for Hamilton Academicals, full time for one season, and I am now in my second season at Raith Rovers.
What lessons have you taken into your career?
Hamilton College prepared me well for examinations. Most things in life result in some sort of test in order for you to progress. The school and my family taught me how best to deal with these tests. The friendships I made at Hamilton College have stayed with me.
Do you have any special memories about the school?
Plenty! A lot of good laughs and treasured experiences. One of my highlights was playing in the Scottish Independent Schools cup final against George Watsons College and scoring a hat trick. I also would like to thank the kitchen staff, especially Liz, for providing great lunches and extra portions!